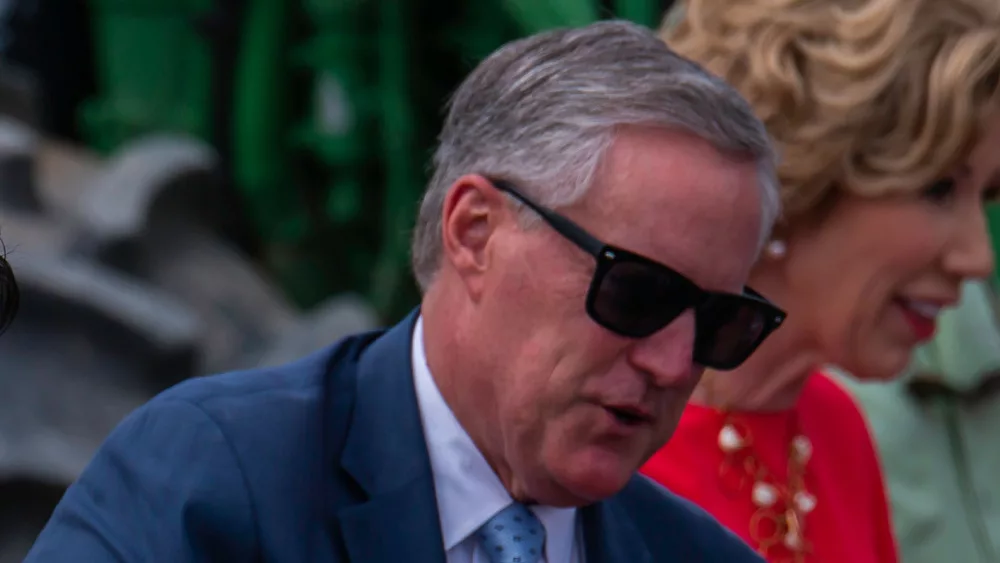 On Wednesday, U.S. District Judge Steve Jones denied former White House Chief of Staff Mark Meadows' request for an emergency stay in the Georgia election interference case.  Meadows had pushed for Jones to hold back on his previous decision to deny his motion to move the case to federal court; however, the judge wrote in his ruling that Meadows did not show he is entitled an emergency stay.
Meadows filed the motion to stay Jones' decision on Monday, citing factors including "irreparable harm, balance of equities and public interest." Jones determined that Meadows failed to demonstrate anything more than a "possibility of irreparable harm in absence of a stay." and rejected Meadows' argument of "prejudice to the state," saying that the state has a strong interest in the criminal prosecution being free from federal interference. Jones also ruled that Meadows should not be offered protection under the Supremacy Clause because he was not acting "in the scope of his federal office" when he was involved in the acts alleged in the charges against him, including arranging the infamous call between Trump and Georgia Secretary of State Brad Raffensperger. Trump was recorded asking Raffensperger to "find" votes that would change the result of the state's election in Trump's favor.
Meadows is charged with soliciting an official to violate their oath of office and violating the federal Hatch Act, which prohibits officials from using their government status to influence an election. He is among 19 defendants in the case related to the 2020 presidential election, including former President Donald Trump.
Trump's attorneys were granted an Oct. 23, start date for their trial in the case, and Jones acknowledged that there is no guarantee that Meadows will go on trial in October. Superior Court Judge Scott McAfee has been hesitant to rule that all 19 defendants will go on trial at that time.
Editorial credit: Jeffery Edwards / Shutterstock.com