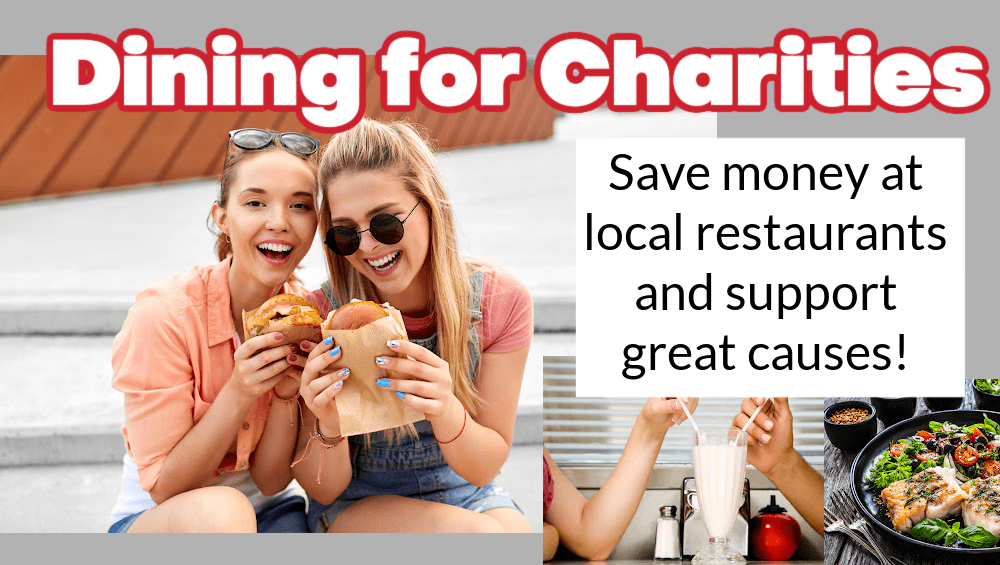 Save money at local restaurants and businesses and support a local charity with Dining for Charities, brought to you by the First Media Services stations of Albany: Georgia 104.5, Rock 103, 107.7 NOW FM, V 101.7 and 1590/99.3 WALG!
15% of every purchase will go straight to CANCER TIES of Albany.  Gift certificates are slashed by up to 50% — most by at least 40%!
To find out where you can save money and buy your Dining for Charities discounted gift certificates, CLICK HERE!
Thank to your support of this great community initiative, we've already made donations to several Albany-area organizations, including Feeding the Valley and Habitat for Humanity!